ALPINE SKI DESTINATIONS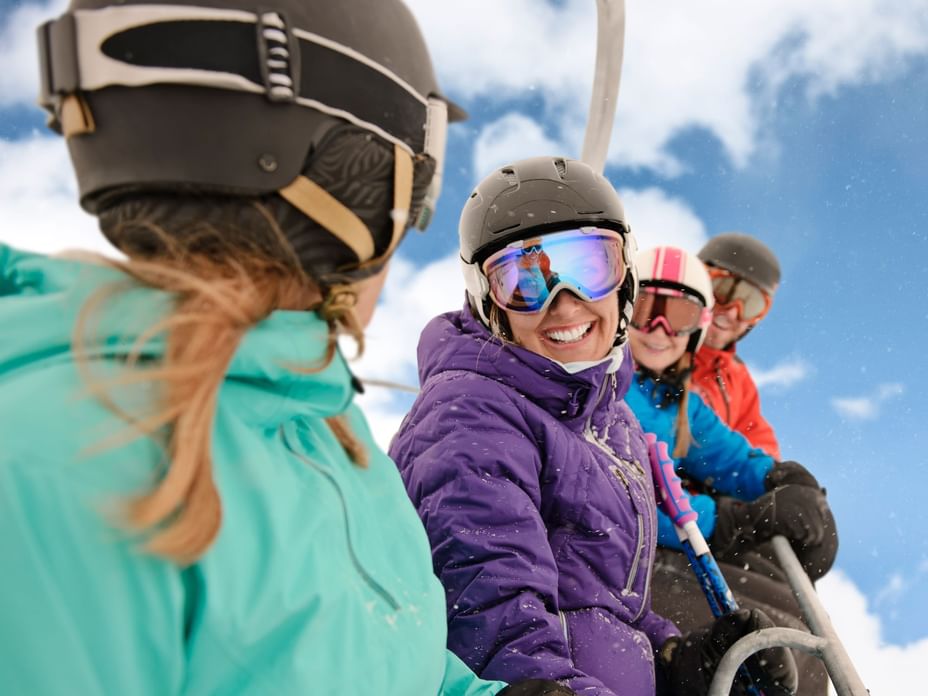 Nearby massive ski areas are so well known throughout the world that they hardly need more mention here. But to discover further details, there are resources you can explore. Visitors looking for fun things to experience near Banff, AB will eagerly find great information on one or more of the four major sites:
Sunshine Village, located 25 minutes from Canmore in Banff National Park, boasts the longest ski season in Canada and the world's fastest eight-passenger gondola.
Lake Louise ski area is Canada's single largest ski area, offering 18 square kilometres (11 square miles) and 11 lifts, including a gondola from which you might see a glacier or a wild grizzly bear in its natural habitat. Lake Louise is a 25 minute drive West of Canmore.
Ski Norquay is only 25 minutes from Canmore, enabling you to get in more skiing sooner each day. Although some ski teams may find the terrain steep, it is quite family-friendly. Norquay is the only local hill offering hourly rates so you pay only for the time you ski.
Ski Nakiska Located in the heart of the spectacular Kananaskis Valley, Nakiska was specifically designed to host the alpine events of the 1988 Calgary Winter Olympics. Located just 45 minutes from Calgary, Nakiska's terrain was carefully planned to meet the needs of family visitors.