Falcon Crest Lodge
Your Perfect Vacation Home Away From Home
Among hotels in Canmore, Falcon Crest Lodge is your perfect vacation home away from home in the Canadian Rockies. We offer luxurious mountain accommodations just a short distance from Kananaskis, Banff, and Lake Louise, in the Town of Canmore.
We offer luxury, spacious condo suites with full kitchens and spa-inspired bathrooms, all the luxuries of home with daily housekeeping service and a team that is available around the clock to assist you with your vacation needs.
Committed to Environment
Falcon Crest Lodge has energy efficient lighting, environment friendly patio furniture made from recycled plastic, and water saving rain showerheads. Falcon Crest Lodge also partners with Soap for Hope, a program that strive to eliminate as much waste from the landfill as possible, while at the same time, provide an essential service to community facilities and marginalized groups that need it most.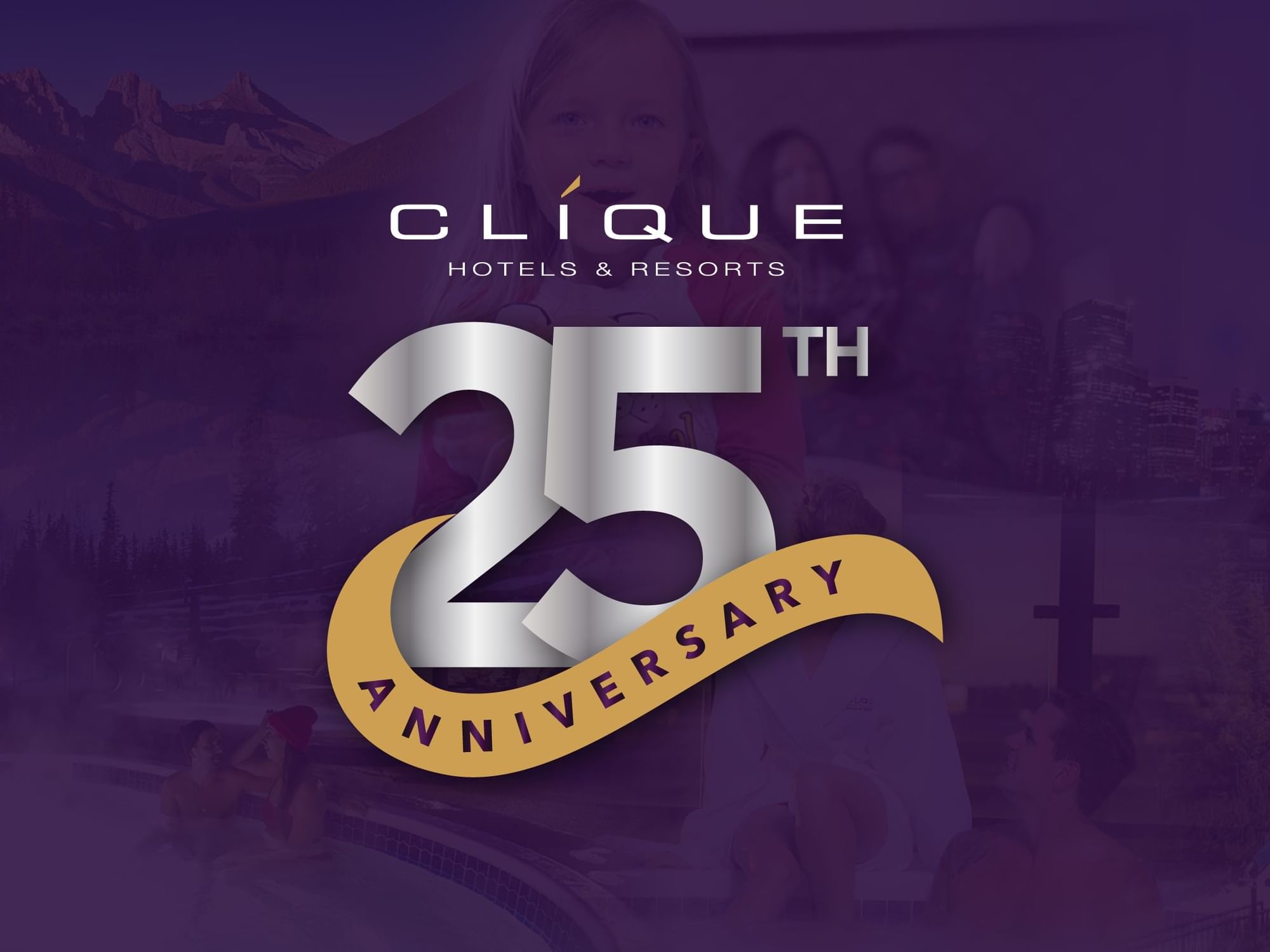 Celebrating 25 years and offering great savings! 25% off your next stay.
Read more
"We loved this hotel! Clean, comfortable, quiet, everything you want. This bed and the pillows were so comfortable I wish I could have taken them home! We even got a surprise gift package to add to our great weekend! Everyone was super friendly, especially Naje! Thanks for a great stay!"

2022-05-02
"Best place period! Reviews do no justice !! Simply perfect! so close to everything! Super kid friendly ! This place has truly thought of everything ! Close to Banff and so many adventures ! Would 100% recommend."

2022-05-08
"This place was fabulous. I would stay here in a minute if we visit Canmore again. All the amenities of home. Hot tubs under the stars. Staff were great to deal with. Underground parking. We loved it. Close to hiking trails and town services."

2021-08-04
"Very nice unit in Falcon Crest - modern, clean, nicely equipped with the mountain feel you want in Canmore. Staff were great, very friendly and helpful. Loved the mountain views, nice hot tubs. The free car wash in the parking garage was a thoughtful bonus."

2022-05-01
"Falcon Crest did not disappoint in any way. The staff was friendly and professional. The amenities were plentiful and the location was very convenient. One couldn't ask for more really. Falcon Crest is the epitome of simple and refined excellence."

2022-05-11
"BFirst and foremost our room was extremely clean! The bed was super comfy and felt like a dream. The front desk staff was amazing and super friendly. Would definitely recommend to all my friends and family"

2022-04-20
"Everything was great.
We had a room across the hall from other family. this worked out great,
Lots of underground parking. Staff was very helpful. Rooms were better than we expected. excellent layouts We will stay again."

2022-05-11
"I decided I wanted to spend my birthday solo in the mountains. I arrived to check in and Mikayla kindly greeted me. She let me know that they had upgraded my room to a little bit of a bigger one. I thought that was extremely nice of them! I asked her if I were to extend my trip if I would be able to get the same rate I was already paying. She said it wouldn't be a problem and left a note on my file. Once I got up to my room there was a balloon arrangement that was sent by a friend of mine. Once I was settled in I went back to the front desk to enquire about the balloons and if my friend was the one who upgraded it? She said that her supervisor Monica was putting up the arrangement in the room I had originally booked. While doing so she thought it was too small so she decided to upgrade my room. It was such a pleasant surprise! The staff are extremely friendly and very professional. I've stayed here a few times before, however this time has been the best experience. I highly recommend staying here if you're visiting Canmore."

2022-04-18
Gift Cards Now Available
GIVE THE GIFT OF WOW.
Gift Cards are available in any denomination for use at any Clique Hotel/Resort and Restaurant in Calgary, Canmore and Whistler. To Purchase your CLIQUE Gift Card call 403.678.6150 or visit the link below.